Sustainable Winegrowing Australia Certified
Sustainable Wine Growing Australia is Australia's National program for grapegrowers and winemakers committed to making sustainable wine. By focusing on land & soil, water, biodiversity, energy, people & business and of course waste, members can record and compare their efforts and results against their industry peers.
Since acquiring the family property in 1998, Arthur and Mandy have built upon the ideology of past generations of the Jones Family…that being that "we want to leave this place in a better way than when we found it." Underpinning this is our belief that it is essential to act responsibly for future generations. This ethos applies to our vineyard and winery and all aspects of our faming operations.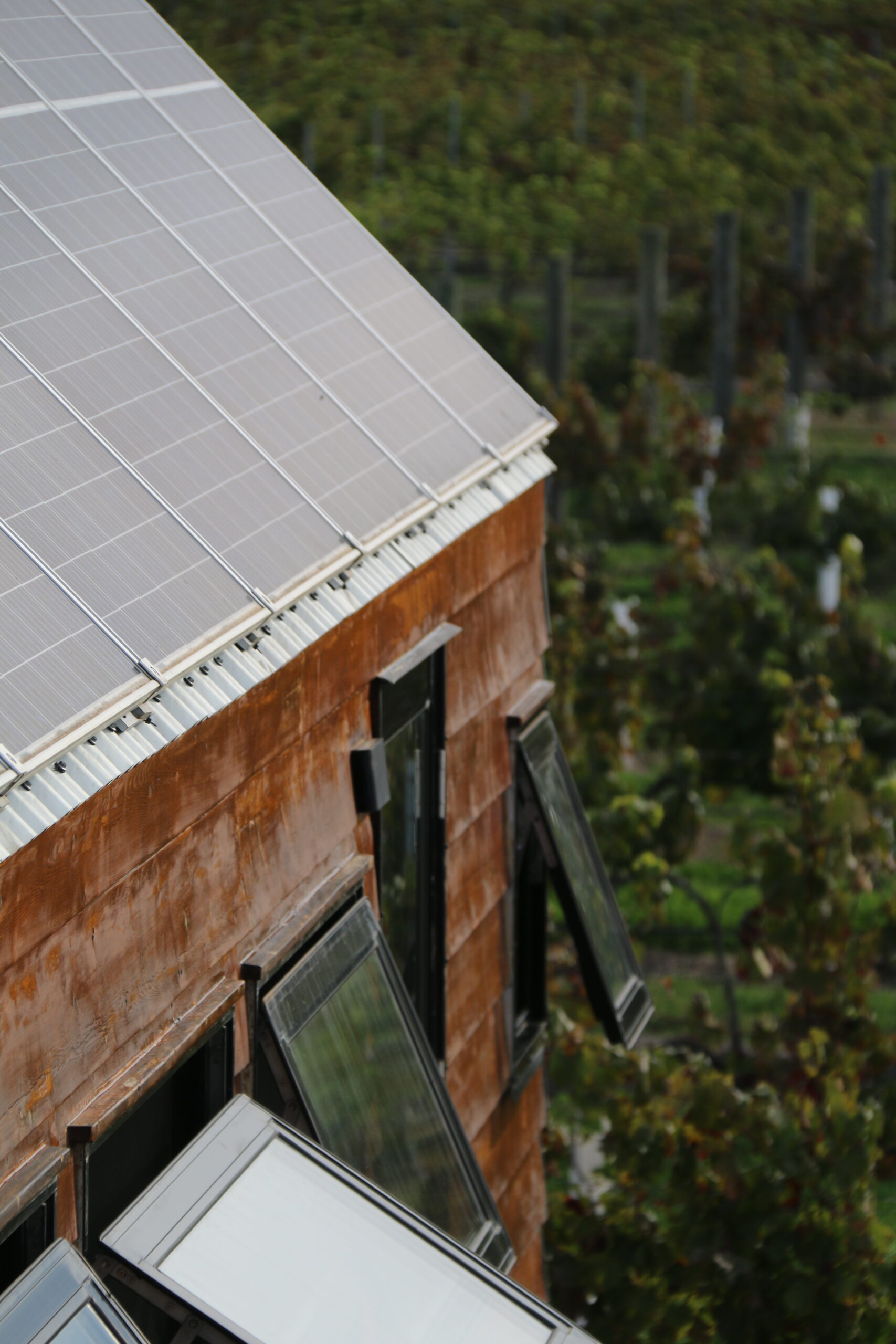 In 2021 we became involved in the Sustainable Winegrowing Australia Program as a member and last year undertook the certification process for both our Winery & Vineyard.
This means that our 2023 harvest wines can proudly use the certification mark. The program takes a holistic approach to managing, supporting and promoting sustainability. It is administered by the Australian Wine Research Institute with governance, endorsement and active support from Australian Grape & Wine and Wine Australia.
The program is modelled on global best practices and aligned to the United Nations Sustainable Development Goals, with progress towards these monitored annually and audited every three years.
Some of the areas that we have been focussing on include: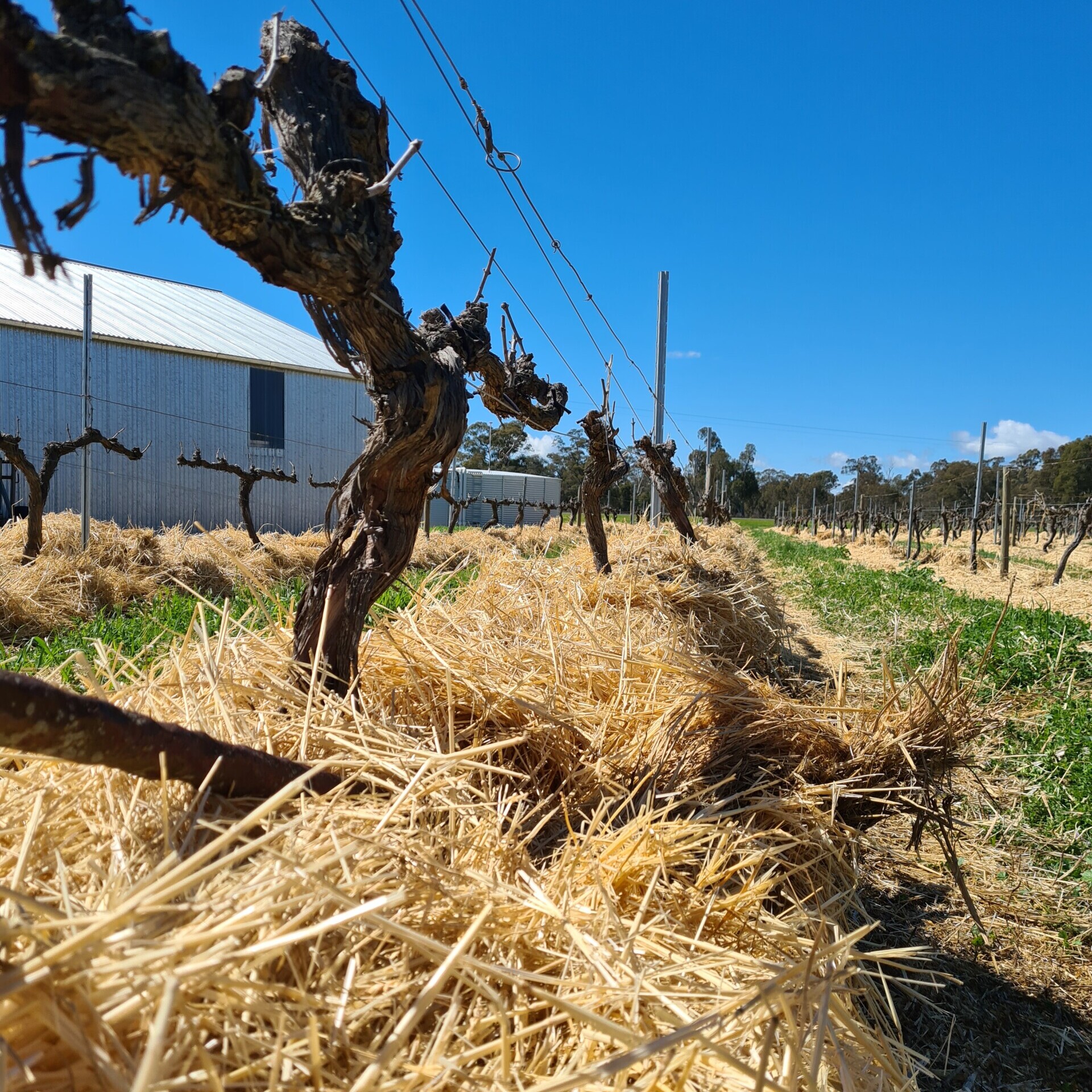 Energy Efficiency
For 7 years was have had solar panels installed on our winery and farm shed.
Whilst we have the energy generating capacity to run our winery and cellar door and put some back into the grid we have found that our diverse business activities – restaurant included have been using 100% of what we generate and some more.. Might be time for an upgrade!
We are converting some of our diesel run equipment to electric – even Mandy's Car!
Soil & Water Management
Having native grasses planted in between our vineyard rows and the use of straw as under vine mulching improves soil quality for worms and microbes promoting healthier soils and has helped with water retention and weed suppression.
We have been running our vineyard this way for years. We don't use pesticides and prefer the use of natural protective sprays such as copper and sulphur to combat mildew diseases. Spraying for protection is carried out as the season dictates.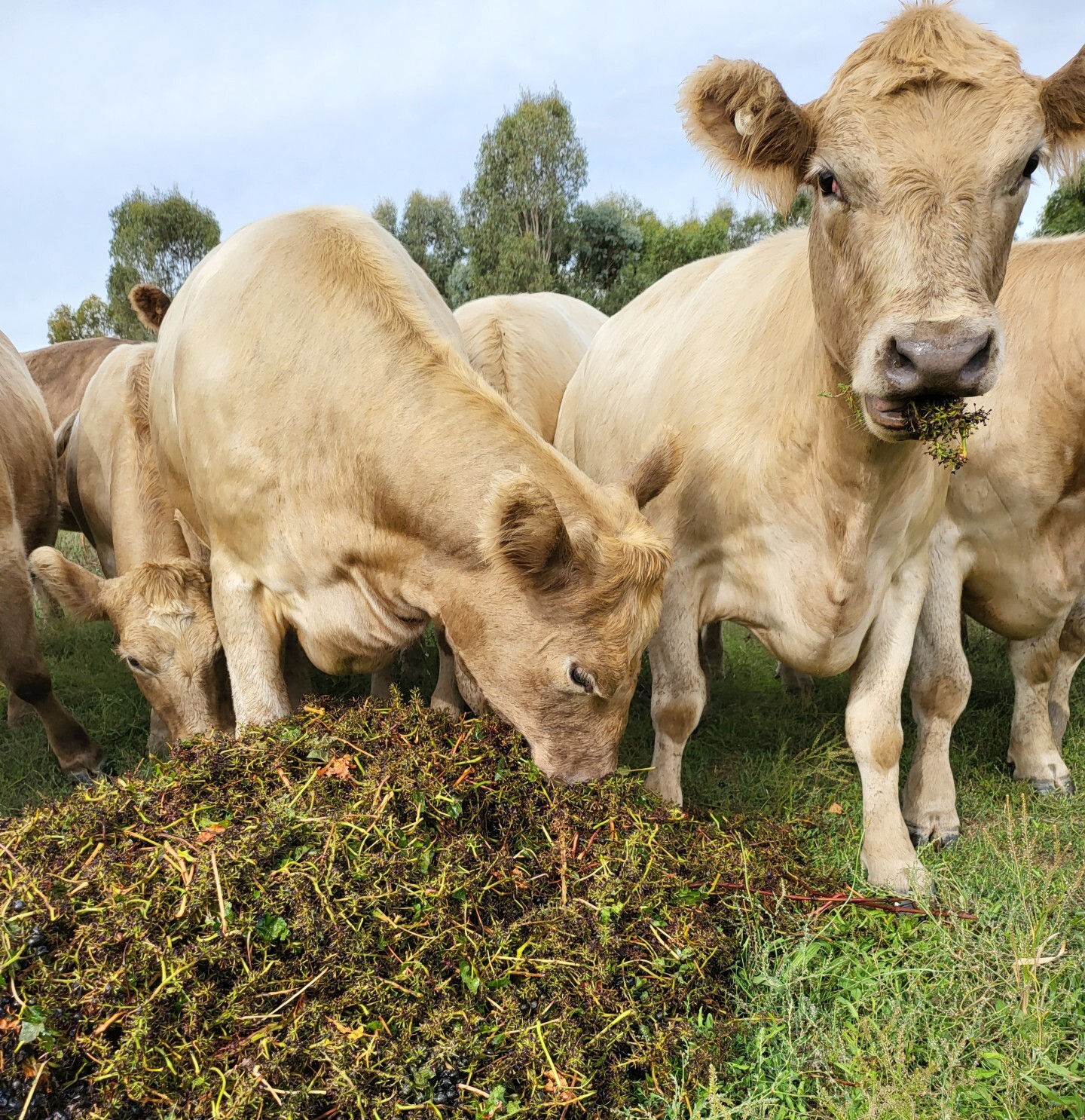 Waste Management
Recycling is key and so we take great care in recycling all that we can.
We also use cartons that are made from recycled cardboard, with no colouration.
Lightweight bottles are used and all packaging materials are carefully chosen with recycling in mind.
We have recently introduced pre-gummed tape to decrease our use of plastic tape on our cartons.
Our cows help us out here too with all grape marc and stalks being fed to them during our harvest period.
Biodiversity
Within and around our small farm we have established tree lines using local native species.
We started these planting not long after we bought the property in 1998 and now we have some very established trees that act as shelter for our farm animals and for native birds and animals.
Our most recent addition was roadside plantings in conjunction with our local Landcare to establish a connection between the tree lines to act as wildlife corridors.
Arthur is planning the placement of our first beehives!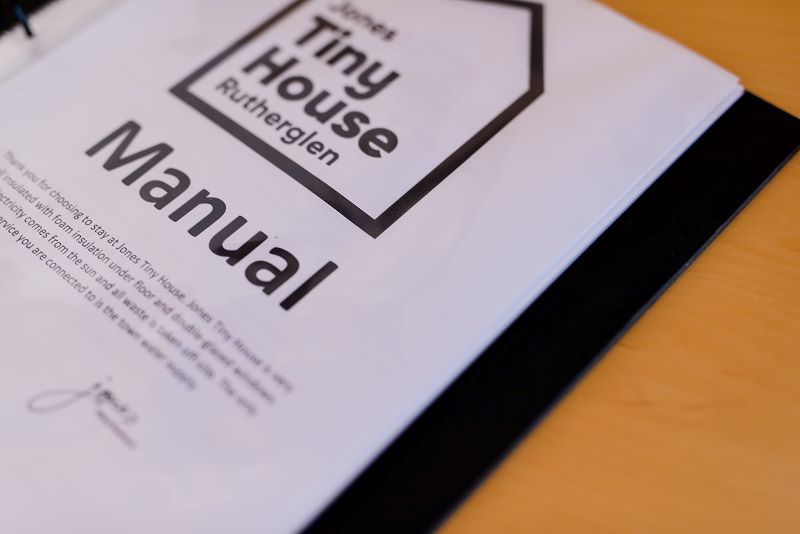 Ecological Tiny House Accommodation
Fully self contained and 100% powered by the sun our sustainable Tiny House is set right on the edge of the vineyard overlooking our farming land.
All water waste and other wastes are removed from the house and placed in the local treatment system.